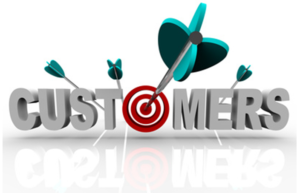 Need Better Results from Your Marketing?
Do You Feel Overwhelmed With Decisions on Knowing What to Do for Marketing?
Do You Want an Effective Marketing Plan but Feel Like You Don't Have the Time or Know How to Create One?
Get the Marketing Breakthrough You Need…

          Grab your seat for the "Jump Start 90 Day Target Marketing Plan" Workshop: Thursday, Nov 1st, 2018                                       
Smart entrepreneurs know that a plan is a cornerstone of their success.
Successful entrepreneurs have a Marketing Plan to guide their business growth.  Short on time for writing a year long plan?
Register today. Accomplish what savvy entrepreneurs have:
A 90 Day Clearly Defined Targeted Marketing Plan.
Easy to implement. Easy to manage. Developed to increase your ROI.
You know your business. We know marketing.
The Morning Module: 8:30 am – noon  
Define Your Ideal Target Markets 
• Learn secret insider information that the pros and big corporations use to make billions of dollars.
• Define your ideal client.
• Identify and discover where to find your best target markets.
• How to use target marketing for planning your online and offline marketing strategies.
• Reach your best target market on a limited budget (Learn about low-cost, high-impact marketing tools you can (and should) use today.
The Afternoon Module:  1:00 pm – 4:30 pm
Strategies, Tactics & Tools to Write & Launch Your 90 Day Marketing Plan
• Set your 2019 business growth goals.
• Identify your top money making products/services to promote
• Receive proven strategies on how to brand, position and promote- that connects with your target markets!
• Discover promotional ideas to differentiate yourself from the competition.
• Develop your 90 day Jump Start Tactical Marketing Plan.
Who should attend:
Companies that need more business – regardless of the economy and conditions going on.

Businesses who advertise through direct mail, email or print media.

Businesses who already are using social media- or who want to use social media.

Businesses who need to increase marketing and sales results sooner rather than later.

Companies that want current, relevant, real-world, proven strategies to grow at a pace that fits them.
In this workshop,  your instructor, Debbra Sweet, will "pull back the curtain" revealing to you the secret insider information that the pros and big corporations use to make billions of dollars every year.
Learn how to create the barrel that all the fish are in, so you can fish from your barrel, anytime you want. You will be astounded at just how easy and inexpensive this process is!
In this fun, focused, hands-on classroom style workshop, Debbra will show you the steps you must take to define and reach your best target market with a focused plan- for online that brings results.
Register today and reserve your seat.  You will walk out of this workshop ready to apply the information you learn- and see your marketing results go up!
Note: Lunch break built in. BYOL.
 * Results for income not guaranteed. The information taught in this class will prepare you with current marketing, sales and business building strategies that, when applied consistently, could help your company see the increase in client retention, growth, and revenues.  See full disclaimer information here.